Our Story
The group was founded in 1978 by two brothers, Barry Vigilanti Munro and David Vigilanti, both from London Ontario Canada.
Barry (c
heck out his 2015 CD release at
www.munromann.com
) was weaned on the great Michigan and Canadian Bands like Bob Seager, The Stooges, George Oliver of Mandala and his home town favorites 'Thundermug'.
For a time he also lived in Toronto with his friend Vincent Bertucci who went on to have chart success as the lead singer of the group 'Abrahams Children'.
After graduating from Brock University in St. Catherine's Ontario Canada, Barry moved to Mississippi. He had met a number of interesting people from this unspoiled Gulf Coast area such as, David & Jeff Taylor. David had come from Canada with other Mississippians for various reasons, Vietnam being a big one.
In return, Barry and his friend Bill Richardson visited the Gulf Coast and found a second home there. His brother David followed him down later, along with Biloxi native and confidant, Paul Mallory. They all set-up residence together and soon after, the group spontaneously formed and started writing some interesting music. The Vigilanti Group began recording in the very late 70's and early 80's and their music certainly reflects that transitional time in music. It was a tremendous era for hard rock, punk and the so called 'New Wave' influence like Tom Petty and the Cars. You can hear a little of all of that in their music, formulated in The Vigilanti Group's original and eclectic style.
The original group was comprised of Barry on rhythm & lead, his virtuoso brother David, on lead & rhythm, the wonderful Tommy Nolan on the drums, and Dave Garner proved to be a solid guy on bass.
Later on, as bands often do, members changed and Barry and David joined up with Mike Smith on Bass and Ricky Flake on drums. Both were great players and were songwriters in their own right. Together, this lineup played all along the Gulf Coast, covering from west of Mobile to New Orleans. They headlined and opened for many other bands as well. People in New Orleans might well remember the hometown favorite The Cold, which the Vigilanti boys opened for in a large concert at "The Warehouse" in New Orleans.
During this time, the band laid down some really original tracks at some of the top studios in the region. Eight tunes, among others, were done at the famous "Studio in the Country" in Bogalusa, Louisiana (Visit Studio's website at
www.studiointhecountry.com/about)
.
On the
Gallery
page is an early picture of the engineer, David Farrell, who worked with The Vigilanti Group and went on to work with so many other great artists. He became a Grammy Winner himself. Two songs were released on "V Street Records".
Side A
was a tuned called "
Suzie
" and
Side B
was "
Ms. USA
", written by Mike Smith and Ricky Flake.
All this happened, just after the time when Kansas, Stevie Wonder and Paul McCartney recorded at the exact same studio. They released hits such as, "Carry On" and cuts from Stevie's, "The Secret Life of Plants". The group also recorded at Carl's Mountain Music in Mississippi and other studios as well. The Vigilanti Group continued to play their original music throughout the deep south and was one of the last groups to be courted by Capricorn Records, just before Capricorn went belly up.
The group eventually broke up and David Vigilanti went back to Canada doing some notable studio work in Toronto. In the 90's, David released a Christian Rock album titled 'When I'm with You'. Barry Vigilanti Munro, eventually moved on to Atlanta, Georgia and continued to write and record a very eclectic variety of original music. Look for his latest CD release
MunroMann
- Love & Dreams (released 2015).
To sum it all up, The Vigilanti Group had a blast playing, creating and recording during this exciting time in music. Although their time as a group ended, the memories will live on forever.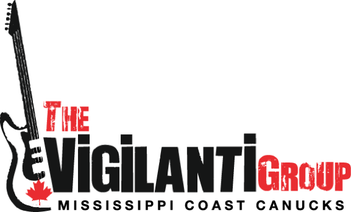 ---
▼ THIS IS YOUR POP WINDOW ▼